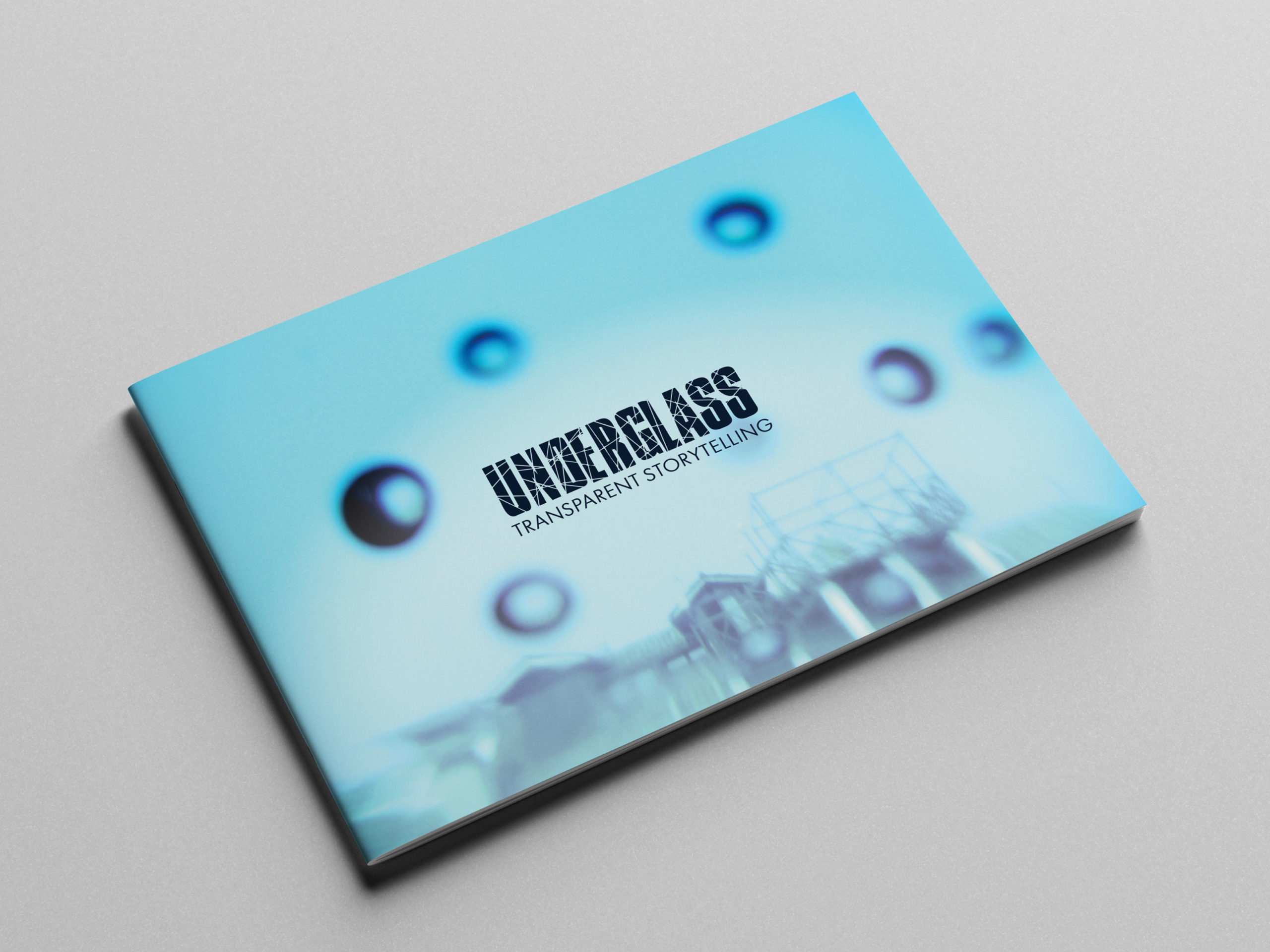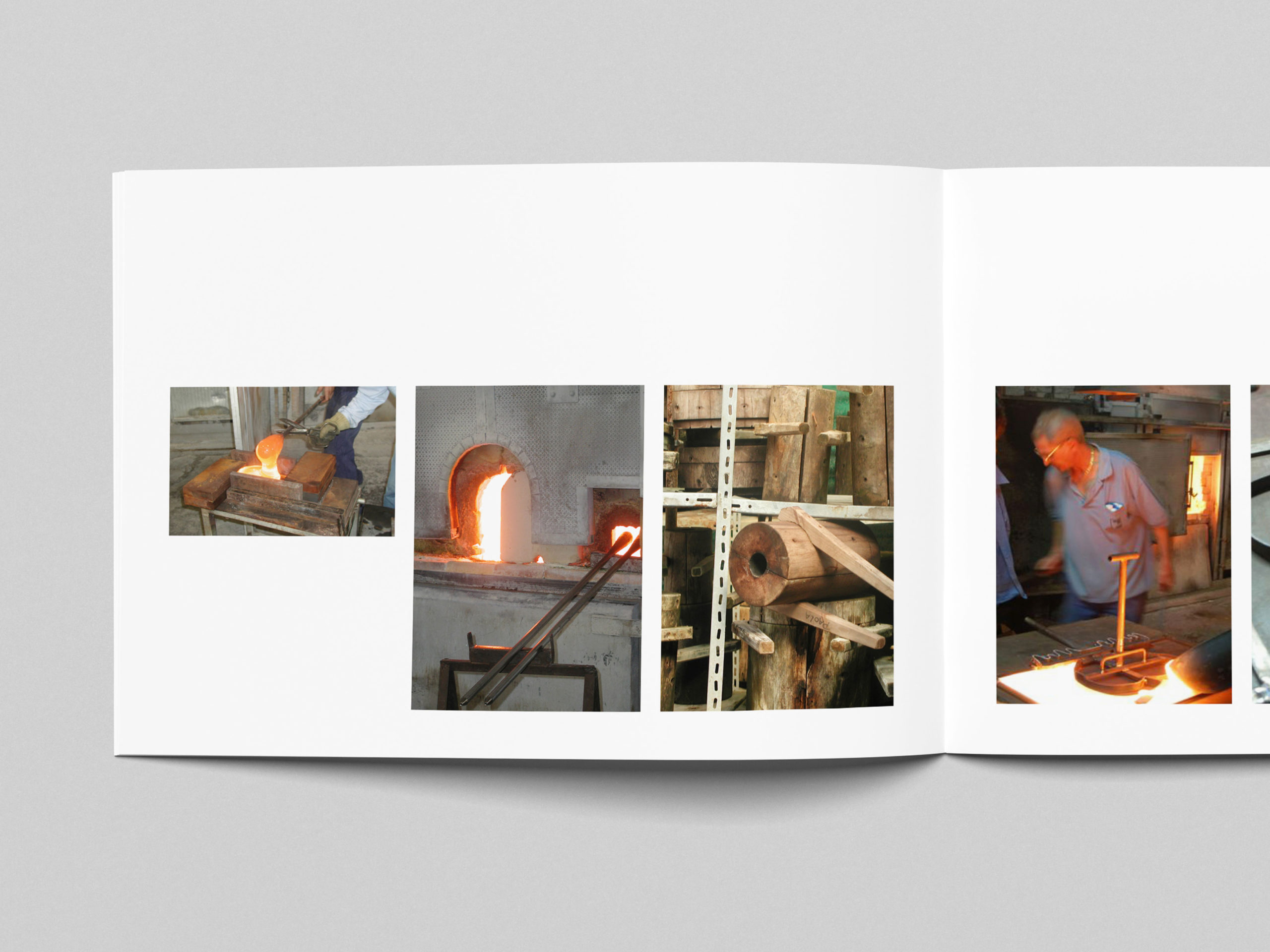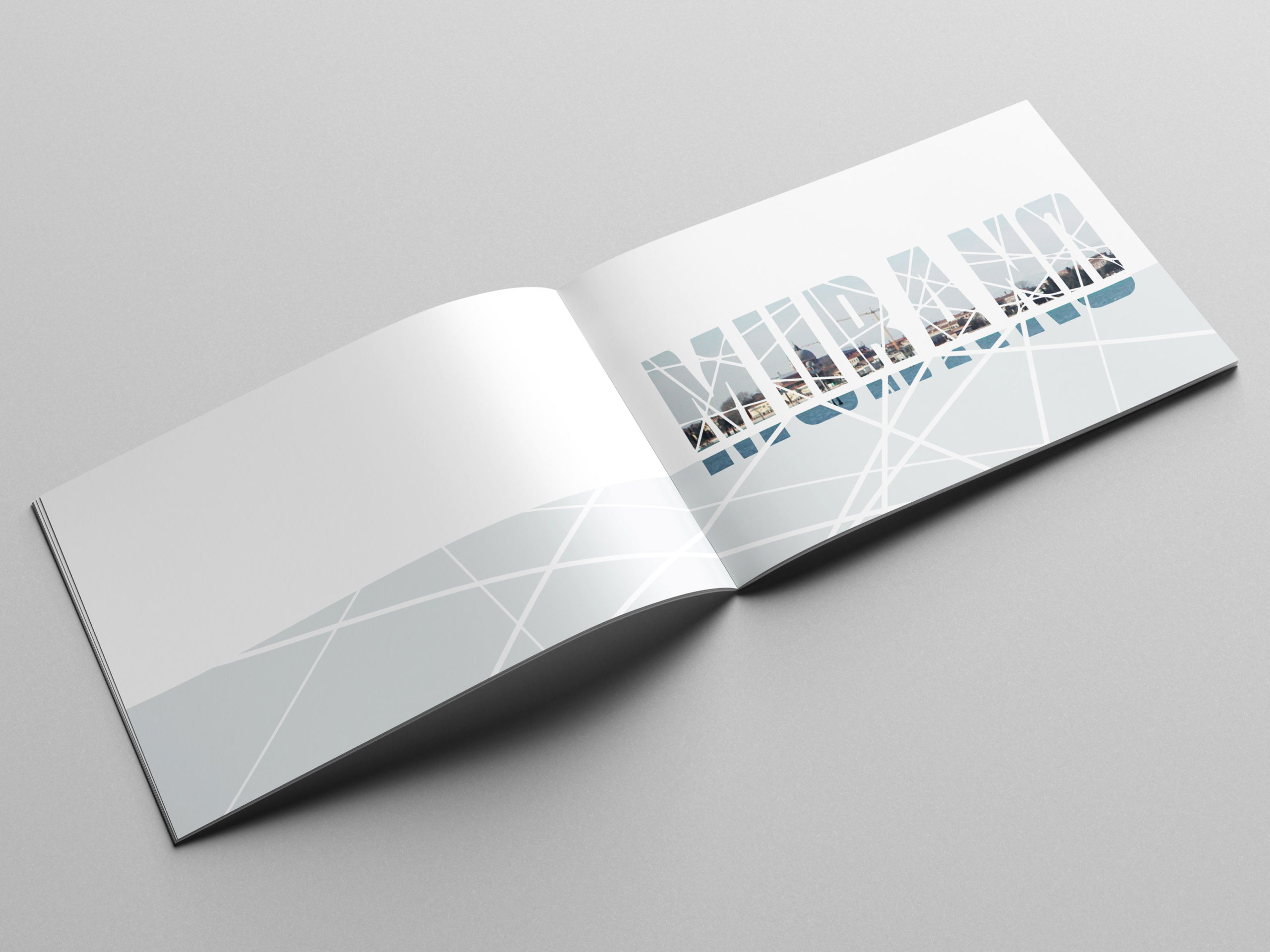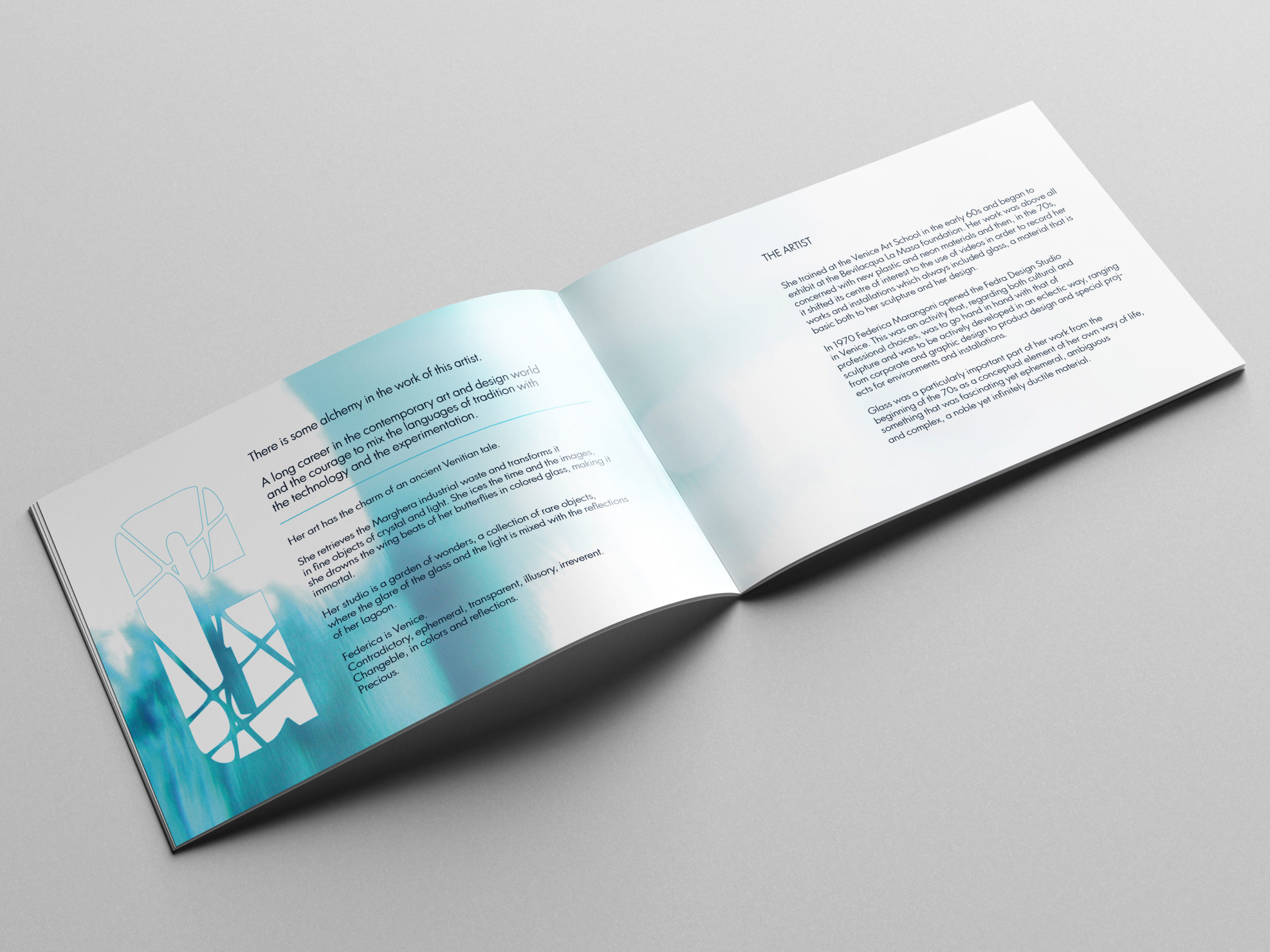 Underglass Project
Writing, Exhibition concept, Catalogue
A selection of the most representative works of a conceptual artist, Federica Marangoni, who since her start has worked with the plastic and transparent material of glass
"There is some alchemy in the work of this artist: a long career in the contemporary art and design world and the courage to mix the languages of tradition with the technology and the experimentation.
Her art has the charm of an ancient Venetian tale.
She retrieves the Marghera industrial waste and transforms it in fine objects of crystal and light.
She ices the time and the images, she drowns the wing beats of her butterflies in coloured glass, making it immortal.
Her studio is a garden of wonders, a collection of rae objects, where the glare of the glass and the lights is mixed with the reflections of her lagoon.
Federica is Venice.
Contradictory, ephemeral, transparent, illusory, irreverent.
Changeble, in colours and reflections.
Precious."